Supershuttles Travel & Tours has become well known and trusted for accommodating not only passengers and special requests on a Private Cape Town City Tour , but also large groups and day tours. In addition to point-to-point airport and private transfers, Super Shuttles Travel & Tours offers exquisite Private Cape Town City Tours, surrounding tourist attractions. Emphasis on excellent customer service, coupled with our team's extensive local knowledge and expertise. We ensure a tailored travel experience of the best attractions a Private Cape Town City Tour has to offer.
We value curating the freshest neighborhood agendas and undertakings for international tourists looking to encounter the city as local people. Our visits are provincial, true, fun and unforgettable. Most importantly, we love investigating outside of what might be expected goals that tourists would somehow never encounter. Our tour guides are well known for their great vibes and brilliant playlists and can recommend exciting entertainment, dining, nightlife, nature encounters and shopping experiences. All great reasons to hire a Full Day Private Cape Town City Tour with us.
What makes the Private Cape Town City Tour Special?
Situated at the base of Devil's Peak and Table Mountain. Overlooking the deep-blue Table Bay, Cape Town is a coastal gem offering world-class entertainment, fine dining, breathtaking scenery and sightseeing opportunities. Indeed, Cape Town has been voted the world's best city by international and local travelers. Tantalizing your senses and creating memories that will last you a lifetime. On a Private Cape Town City Tour you will personally experience the true beauty Cape Town City has to offer.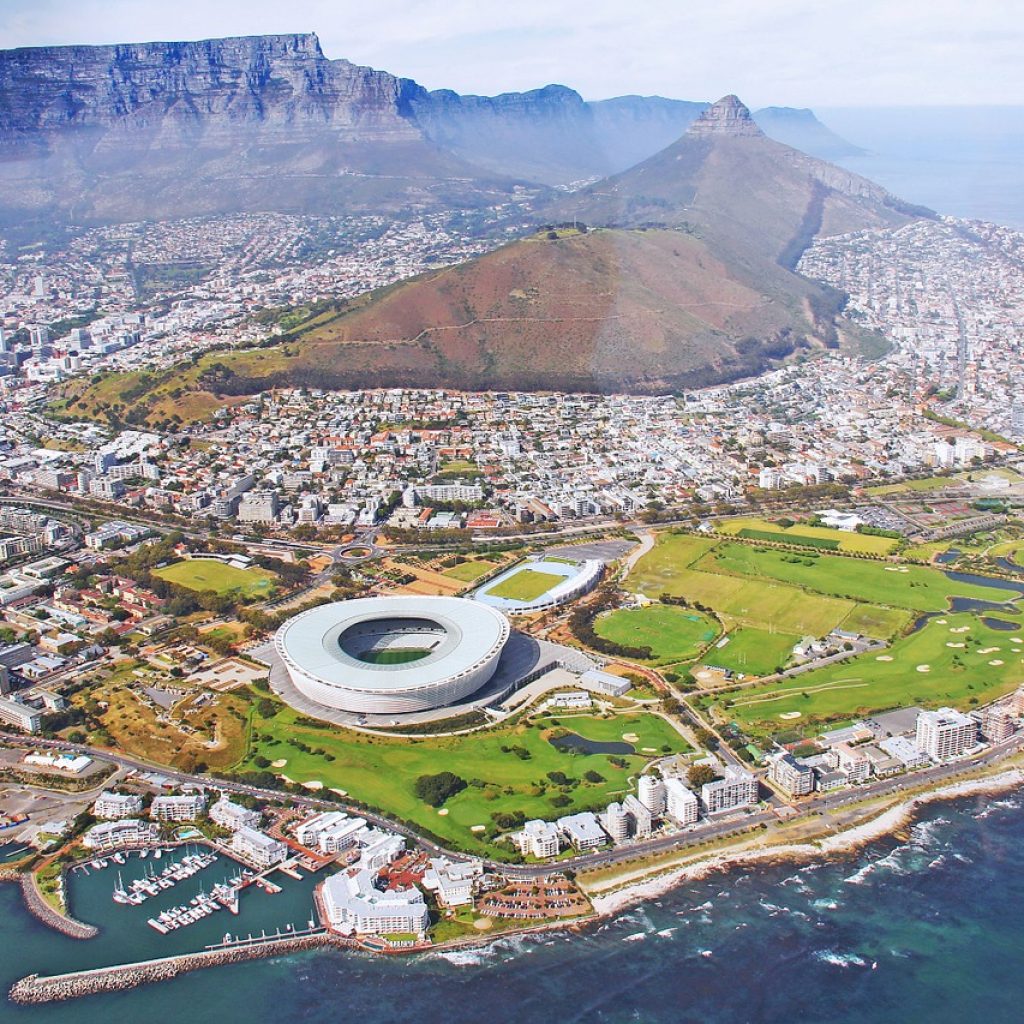 Can my driver meet me anywhere in Cape Town?
Your driver can get you at your lodge, condo, voyage transport dock, or any other get point accessible for vehicles. This applies to your drop-off area also. No compelling reason to stress over local transport, taxis, or different associations. Supershuttles Travel & Tours gives you the extra administration! On the off chance that you happen to be a person on foot and find yourself exploring the city, your driver will meet you at an assigned get area.
Will my driver speak English on a Private Cape Town City Tour?
Yes! All Supershuttles drivers speak English as well as their native language (and sometimes additional languages too!). They're happy to discuss local history and culture with you, as well as answer any questions you may have. And because they speak the local language, they're able to provide you with a unique opportunity to connect with natives.
Will i receive a confirmation email to secure my booking?
Your driver will meet you at the concurred time and place and won't get in touch with you , except if essential. You'll receive a confirmation email with all details attached regarding the itinerary. For example, date of itinerary, pickup time, requested pickup location. You will also receive a complete itinerary listing the areas to visit on your Private Cape Town City Tour as well as a update with your driver's name and contact details a day before the itinerary amends. On the off chance that you have to get in touch with your driver before hand. We also have a 24 hour direct office line which will be supplied to you in the event of any emergencies.
Is it safe to do a Private Cape Town City Tour with Supershuttles?
We generally screen our drivers routinely for criminal and traffic records, and actually examine our vehicles daily for wellbeing, solace, and unwavering quality. All vehicles must be under 5 years of age, in incredible working condition, and guaranteed as required by law. What's more, in light of the fact that our drivers are local people, they're well acquainted with the guidelines and customs of the street. We accept this gives a more secure, safer and comfortable service.
Are there any additional charges that may apply?
The given quotation is guaranteed final and there are no additional costs for our services offered on our Private Cape Town Tours. In any case, optional outcast activities, for instance, visits or interest charges are prohibited from the expense. Have certainty there will be no additional charges from Supershuttles Travel & Tours.
Can I add a stop to my itinerary later?
You can make changes in your schedule gratis until 24 hours before the itinerary amends. In the event that you have to make a very late change under 24 hours before departure. We'll give a valiant effort to accommodate it (extra fees may apply). We will also notify the driver should any changes be made in advance to keep the service as hassle free as possible on our full day and half day Cape Town Tour Itinerary.
What type of clothing should i wear on a Private Cape Town City Tour?
Cape Town is a city that has everything, brilliant sea shores, lovely Cape Winelands Private Tours and dynamic nightlife Private Party Tours. Known as the mother city of South Africa, Cape Town is a warm, fiery spot that comprises of in vogue masterful and model sorts. There is no better city for culture, excellence and perhaps climate as the city appreciates its Mediterranean atmosphere. With obviously characterized wet winters and dry summers.
Be that as it may, Cape Town is still very unpredictable concerning the weather. We can expect 4 seasons in 1 complete day. We always advise clients to bring along a jacket even on a surprisingly hot day as weather can change in a instant. Windy conditions is a norm and will be expected at any given time. Comfortable shoes is definitely a must a bring along on our Private Cape Town Tours as well as sunscreen and a sun hat for that extra protection.
Is the vehicles comfortable and clean?
Firstly, all vehicles are kept in excellent condition to ensure a comfortable, reliable and safe journey. Regularly checked and maintained by a certified vendor for roadworthiness and neatness. We satisfy all the guidelines and prerequisites of the Road Transportation Act. You can be rest assured to receive a super clean service from Supershuttles Travel & Tours. We operate 24/7 to ensure that all customers have a hassle-free, smooth journey throughout their stay. Drivers are required to check the vehicles with a checklist on a day to day basis. Which implies no smoke, no residue, and no deodorizers.
What is your cancellation policy?
On the off chance that you have to drop or reschedule your excursion in any capacity whatsoever. Just call or send us an email. We comprehend that itinerary items can change on your full day Private Cape Town City Tour, which is the reason we don't charge an expense for changes or scratch-offs made in any event 24 hours before the itinerary amends. If a booking is cancelled within 24hrs prior to the scheduled date. The client will be charged a cancellation fee of 50% from the total amount. If the booking is cancelled more than 24hrs in advance. No cancellation fee will apply.
Please also invite us on Facebook to stay updated.