Supershuttles Travel & Tours is a dedicated and experienced provider of customized transport solutions for transfers to Aquila Private Game Reserve. Likewise, we provide professional point-to-point transfers  from. Furthermore, we have a range of choices available to suit any type of need.
Cape Town to Aquila Private Game Reserve distance:
As a result, our services includes affordable Transfer Services to the big 5 Game Reserve. Situated under 2 hours drive from the Mother City with a distance of approximately 130km. In addition, it allows you the possibility to view the Big Five (elephant, leopard, lion, buffalo, rhino) in a luxurious environment and it is the ultimate african safari getaway. Aimed at the modern business traveler. As a result, we are the ideal provider of Transport Services for local and international travelers and tourists.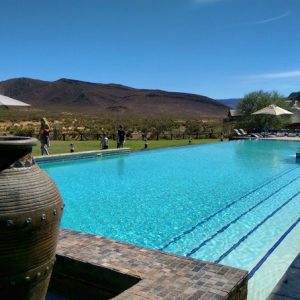 Complete Packages:
We can have your booking made well in advance and have you safely delivered in 1 complete package
Safe comfortable and dependable vehicle
Professional chauffeur drivers
Promptness, obligingness and effectiveness
Newer model vehicles with complete passenger liability coverage
Easy online payment options
Supershuttles Travel & Tours is your ideal travel partner:
Most importantly, the team at Super Shuttles believes that those who wants a transfer from Cape Town to Aquila Private Game Reserve deserves a comfortable, reliable and hassle free service. Furthermore, South Africa is renowned across the world for its breathtaking scenery, natural beauty, as well as diverse and abundant wildlife.
Contact us for a instant quote:
Contact one of our friendly operators for inquiries either via email at supershuttlesza@gmail.com or telephonically (+27718193198) for an instant quote. For immediate assistance please visit our online booking form and fill in the required information. Above all, we thank you in advance for considering Supershuttles Travel & Tours for your private transfer needs. Please follow us on facebook to stay updated with the latest trends.