Blog
Our blog intro will go here. Coming soon!
Supershuttles Travel and Tours offers a dedicated, professional, cost-effective in addition to timeous solution to your transportation needs. We provide you with Airport Transfers Cape Town to any destination region wide. Supershuttles Travel and Tours is the leading transport service provider in Cape Town. Our aim is to offer competitive rates without having to sacrifice our quality of service or compromising safety standards.
In particular, we provide personalized, round-the-clock transfers. From Cape Town International Airport to any destination in and around the Mother City as a hassle-free alternative to existing transfer and taxi services, tailored to suit your individual needs. Our aim is to offer competitive rates without having to sacrifice our quality of service or compromising safety standards.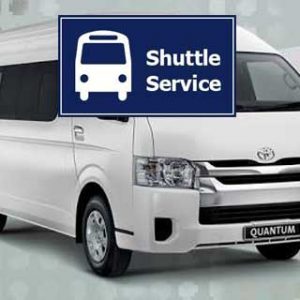 Importantly, we are fully able to cater both to individuals and larger groups. We provide a selection of safe, reliable and comfortable transfer options based on your specific requirements. Our authorised services operates throughout the greater Cape Town Peninsula. From Cape Town Airport departure lounge to the arrival hall, from your doorstep to anywhere the need be, we've got you covered – safely and comfortably.
Supershuttles Travel and Tours has fully covered passenger liability insurance. Allowing you to reserve your booking in advance, provides a variety of easy payment methods for total convenience. Enjoy a high-quality transfer experience at the guaranteed lowest rates. Rely on us to have you privately chauffeured to your destination in comfort and style.
Do not hesitate to contact one of our friendly operators for inquiries either via email at supershuttlesza@gmail.com or telephonically (+27718193198).
Supershuttles Travel and Tours also provides an easy option for
online booking with the option of free cancellation.
We thank you in advance for considering Supershuttles Travel and Tours for your Airport Transfers in Cape Town. Please follow us on facebook to stay updated.
If you come on one of our Cape Peninsula private tours, you'll definitely want to bring your camera or smartphone. This area offers some of the world's most spectacular views, from quaint villages to steep mountains. It begins with a drive along the coast on the Atlantic side, passing through Camps Bay and Sea Point. On your full day cape peninsula tour, you'll get to see the fur seals that populate the island, and you'll come back to Cape Town via Fish Hoek, Simon's Town and Muizenberg, with a potential stopover at Kirstenbosch Botanical Gardens. You'll get to:
See the white, sandy beaches of Camps Bay and Clifton
Take in the sight of the Peaks of the Twelve Apostles
Visit the Cape of Good Hope Nature Reserve
Potentially see the penguin colony or visit Seal Island
This 1 day Cape Peninsula tour will show you everything Cape Town has to offer, from lush gardens to pristine beaches. Read on to learn what to expect on your tour.
Seal Island and Hout Bay
The picturesque Hout Bay often feels like an entirely different town. Fresh seafood, beautiful beaches, a bustling marketplace and plentiful restaurants make Hout Bay a must-see on your Cape Peninsula tour itinerary; you can also elect to see the colony on Seal Island at an additional cost.
Cape Point
Cape Point and its nature reserve are some of Cape Town's most well-known landmarks, and for a very good reason. At the peninsula's tip, with the Atlantic on one side and the Pacific on the other, the area has rugged cliffs, wide open spaces and lush vegetation. In our opinion, none of our beautiful Cape Town private tours are complete without a stopover at Cape Point.
Included in the Cape Peninsula tour price is a registered guide, entrance fees to all attractions and parks, as well as transport in a comfortable, air conditioned vehicle. Call us or visit us online to learn about optional extras or to book your Cape Peninsula tour today.